PACKING TIPS-Local Long Distance Moves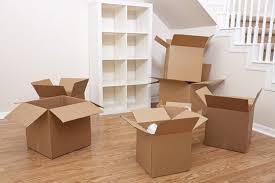 These quick packing tips will help guide you when preparing to relocate your office or move your household. Smart tips for a speedy, budget friendly move.
BOX SIZE
Always put heavy items like books in small boxes. Linens, clothes, pillows, blankets and other light items in large ones. Large boxes packed with heavy items make the job harder for movers and could cause items to break. Never leave empty spaces in a box as items will be jostled during transport. Fill extra space with clothing, scarfs, towels or packing paper.
Small Box 1.5 cu. ft. 17"x13"x12" Books/Records
Medium Box 3.1 cu. ft. 18"x18"x16" Miscellaneous
Large Box 4.5 cu. ft. 24"x18"x18" Clothing
Dish Box 5.2 cu. ft. 18"x18"x27" Dishes/Glasses
Wardrobe Box w/bar 13.4 cu. ft. 24"x21"x48″ Hanging Clothes
You can order from A Moveable Feat your packing supplies
ORGANIZE BOXES
Be sure to label each box with the room it is destined for and the contents inside box. It will make unpacking quicker. Number each box and keep an inventory of items in a small notebook. It is a way to keep track of what was packed by you and to make sure you have everything when you unpack. Many times we get calls from customers who think an item was lost in the move – when it was only tucked away in an unlabeled box or bag.
PACKING TAPE
Protect your items and use good packing tape. Use a couple of pieces of tape to close the bottom and top seams and then make a couple of wraps all the way around the box's top and bottom edges, where the most stress is concentrated during a move.
ART
Never use regular paper to wrap oil paintings. With glass framed artwork, make a MASKING TAPE X on the glass to strengthen it. Then wrap the framed art in brown paper or bubble wrap and place in a frame box. Put a piece of cardboard between each framed item for protection.
DISHWARE
For plates, always pack on their sides, never flat. Use plenty of bunched-up paper as padding above and below. You can put cups and bowls inside one another, with packing paper in between, and then wrapped three or four items in a bundle. Put them in sturdy dish-barrel boxes.
SPECIAL ITEMS
Properly pack your tv and never lay a plasma tv flat as it will ruin the screen. If you're packing your own TV – double box it. Put the box containing it into another box that you've padded with packing paper. Our movers will blanket wrap and box flat tv for your move as well. Contact your mover for expensive artwork or antiques for special crating.
MOVE IN REQUIREMENTS
Always check with your leasing agent about building requirements for your move in. Do they require moving pads installed on elevators? Masonite installed to protect hallway floor? All these requirements need to be addressed before the movers arrive so everything is ready on day of move.